HOW DO SCREW FOUNDATIONS WORK?
The selected pile is installed by twisting, that is, it moves deeper by compacting the soil - that is why the screw foundation is firmly embedded in the soil and does not move it. The screw piles are prevented from collapsing by their windings, and the vertical load is distributed over the entire area through three layers - the lower and upper frame and the boards mounted on top.
One of the main advantages of installing screw foundations or installing a base for a terrace on screw foundations is that you can continue construction work on the same day, without waiting for anything, unlike when installing foundations with concrete - in a particularly cold period, when its setting time is particularly long and project planning has to be extended .
If the project is small, screw piles can be installed with a hand tool or attachment to the screw driver. However, for larger projects and the installation of screw foundations with special pile driving equipment, you will achieve the result in a few hours or half a day.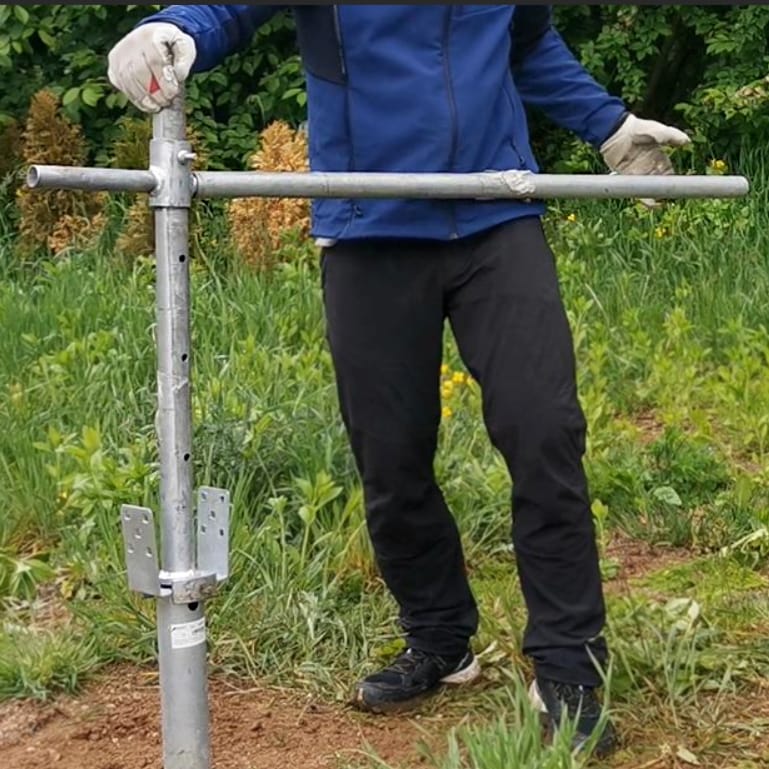 RATES
Installation of screw foundations with self-propelled turning equipment - from €8/piece:
• For the installation of terraces, fences and enclosures, playgrounds,
• For the installation of light structures, houses,
• Installation of screw piles in water bodies,
• Installation of piles in uneven terrain.
THE APPLICABLE ACCESS FEE TO THE FACILITY IS FROM €45